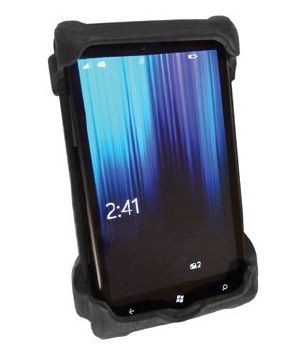 Delta - Smart Phone Caddy II
$29.00
SKU: 39563

Smartphone Caddy II features a wide platform to fit larger phones and cases. See Specifications for more details.
Fits the iPhone 5, 6, 6s, 7 and 7s.
Fits phones up to 2.9" wide x 5/8" deep x 5-1/2" tall (including most Android 4.3" phones).
Includes stem and handlebar mount options.
Felt bumpers included to customize fit to any case or phone.
Check out the Smart Phone Caddy II Product video for installation tips.
SIGN UP TO RECEIVE OUR NEWSLETTERS, EVENT INFO, SALES, PLUS MORE!