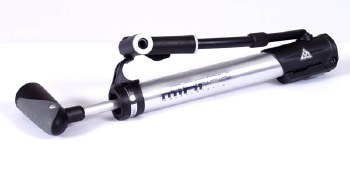 Topeak - Mini Morph
$41.00
SKU: 81029

It's like dynamite - small but powerful. Morph technology that fits easily into most recumbent seat bags. Converts easily to a floor pump with a folding foot pad. Quickly converts between schrader and presta valves.


Weighs: 170 grams.

Max. 160 psi.

Overall length 10.2" x 2.0" x 1.1"
SIGN UP TO RECEIVE OUR NEWSLETTERS, EVENT INFO, SALES, PLUS MORE!